Håkan and his family live in Sollentuna, north of Stockholm, where they recently installed an Enequi QuiPower system. The family realized fast that they were not optimizing their self-generated solar energy and therefore decided to invest in an intelligent energy storage system. They chose a solution from Enequi with unique and sustainable battery technology. 
The property where Håkan and his family lives, have solar panels on the roof. This decision was influenced by both the environmental aspect and the savings that it would result in.
– Certainly, we have become more aware in recent years of where electricity comes from. Initially, we wanted to make our consumption more environmentally friendly, but along the way, the financial aspect has become increasingly important, says Håkan.
Despite having a solar panel installation, Håkan was eager to explore the possibility of increasing his savings and optimizing the utilization of solar energy. The challenge with this was was to make use of self-produced electricity even when the sun was behind clouds or during the evening and night. Despite the sun's high position during the day, they knew that they wanted to use that energy in the afternoon and evening when the stove, vacuum cleaner, and washing machine would be running.
"Initially, we wanted to make our consumption more environmentally friendly, but along the way, the financial aspect has become increasingly important."

Håkan
When he read more about energy storage systems and battery storage available on the market, he found that many lacked intelligent controls. However, Håkan came across Enequi's website and read about the QuiPower system. With an intelligent brain connected to storage, the system could optimize based on a range of factors and charge the battery when it is most advantageous. With the electricity price optimization feature, the system could also manage the property's electricity consumption for maximum savings by using data from consumption forecasts, production forecasts, and electricity price forecasts. 
Together with Enequi, Håkan made the decision that their storage system QuiPower Storage Hydride, with 12 kWh storage capacity, was best suited to the family's needs. As a bonus the intelligence of the system is built-in, thus it would save space in their garage. Unique features of the system comes with the Nilar ReOx batteries, which have a feature that allows depleted batteries to be restored to full capacity by filling them with oxygen.
This technology extends the battery's lifespan and can be done at least three times. Additionally, these batteries do not contain the regulated heavy metals mercury, cadmium, or lead, which Håkan and his family saw as a significant environmental advantage.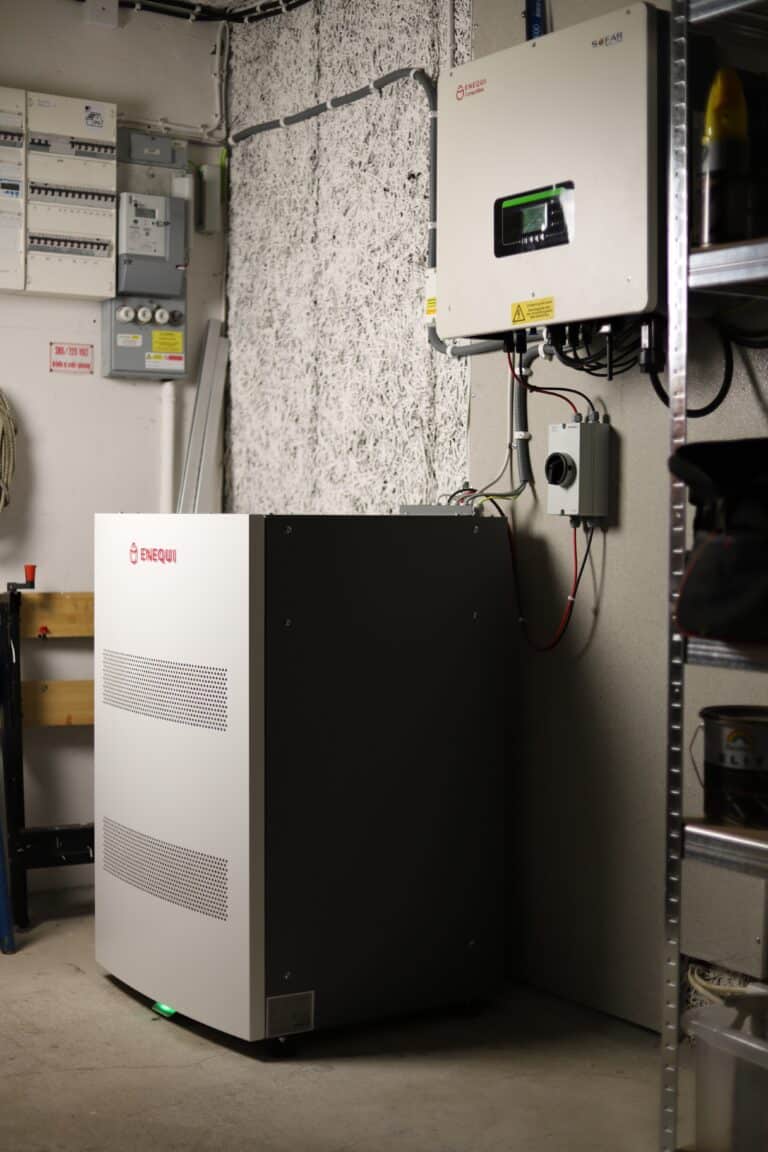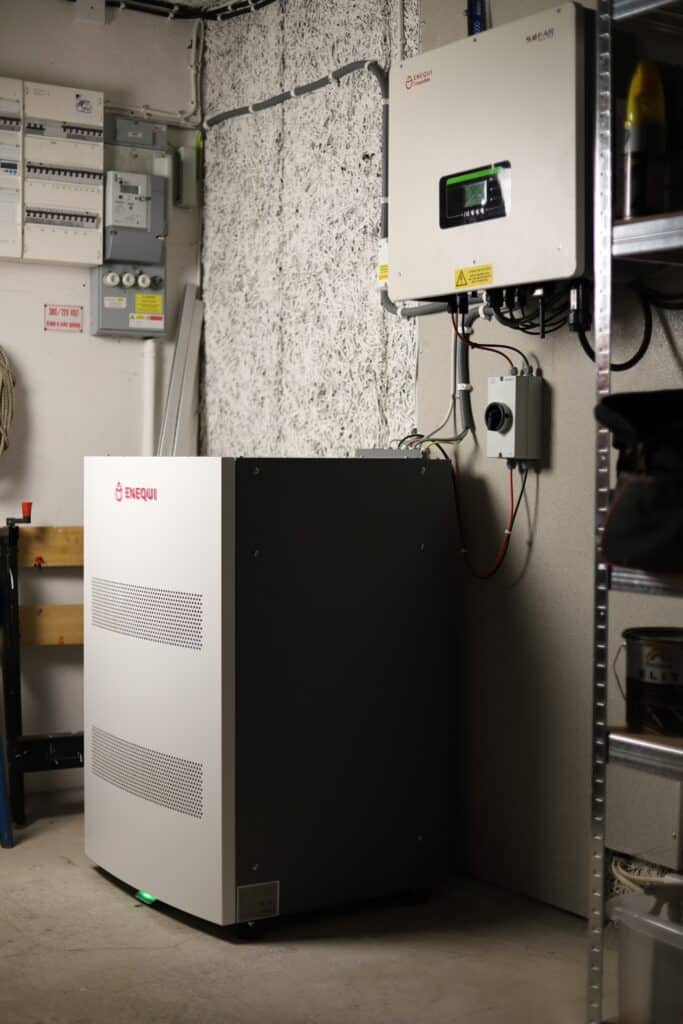 Beyond the environmental aspect, the batteries are also safe, which was important to the family. The ReOx batteries are superior in this as they contain a water-based electrolyte that cannot short circuit internally. Therefore, there is no risk of a dangerous and uncontrolled chain reaction where one cell heats up followed by the next, leading to an explosion. 
– Of course, we also examined the safety aspect. It was important for us to feel that it was safe to install the system in our home, explains Håkan.
One of the optional features available from Enequi was the QuiPower Charger, which Håkan considered an essential part of the system for charging his electric car. It included a charging box integrated into the QuiPower system. Additionally, they added a service called electricity price optimization, which made it easy to see when it was optimal to charge the car. This allowed them to further minimize energy consumption when prices were high and prioritize charging when it was cost-effective, without compromising the family's electricity comfort. 
"Thanks to QuiPower, we benefit from reduced tariff costs and lower electricity costs."

Håkan
In the neighborhood where Håkan lives, many people have been curious about their energy storage system. With numerous advantages such as automation in the system, neighbours have asked him about the solar panels and the energy storage system, or a "home battery," as they call it. 
– Certainly, I've talked to neighbours and, for example, showed them how easy everything works in the QuiPower App. It seems that more people are willing to take the step when they see that it doesn't have to be so complicated. Many people today have hourly pricing and constantly monitor spot prices to determine when it's cheaper to start a vacuum cleaner or run a dishwasher. But now, with Enequi's QuiPower system and Nilar's batteries, I don't have to think about it, Håkan comments.
He has personally tracked the savings that have occurred since the installation and enjoys showcasing the comparison on his electricity bills for those who are curious. At first glance, the differences may not seem significant, but Håkan points out the substantial disparity in the number of kilowatts used.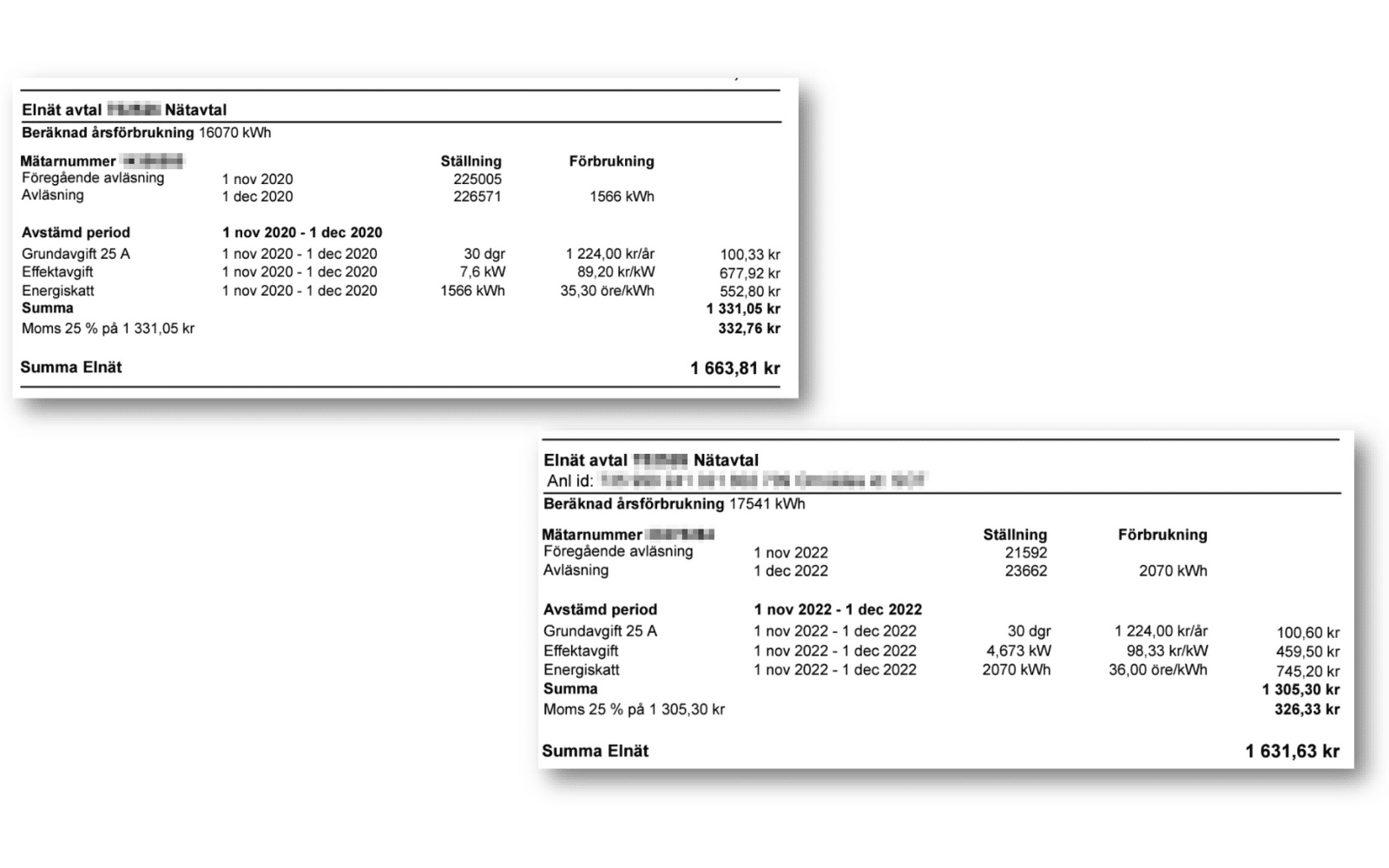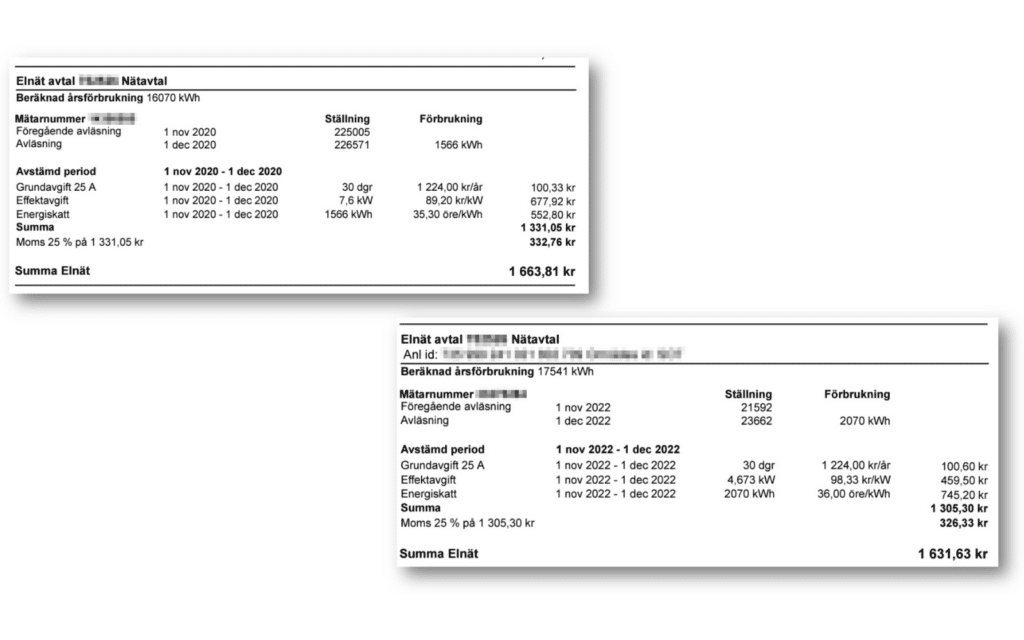 – In the first invoice, we don't have either a charging box, solar panels or energy storage. However, we have accuired them by the time of the second invoice. Thanks to QuiPower, we benefit from reduced tariff costs and lower electricity costs, even though we have a much higher annual consumption. I find this quite illustrative on the impact the system can have. More so the electricity trading cost is also lower, says Håkan and continues:
– We are really satisfied with having a complete solution for self-produced solar power and storage that is both smart and cost-effective.
Do you want to know how QuiPower could help you lower your electricity costs and increase your energy comfort? Reach out to us today to start the journey towards your perfect energy storage fit.
Want to know more about the QuiPower system from Enequi? >>
Want to know more about the battery technology from Nilar? >>
Contact Enequi for more information: