Store electricity in an intelligent battery at home.
QuiPower makes energy storage smart.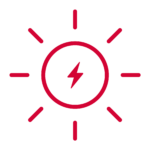 Store solar energy
Store electricity from your solar panels in an intelligent battery.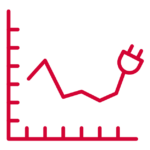 Energy price optimization
Avoid buying electricity when it is expensive but still enjoy the freedom of using energy any time you want. * (* = not available in all countries) Fully automated.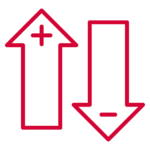 Phase balancing
Balance the three phases in your property to avoid overload and increase profitability.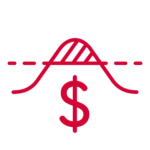 Peak power shaving
Let the brain of QuiPower ensure that you save money by decreasing tariff costs.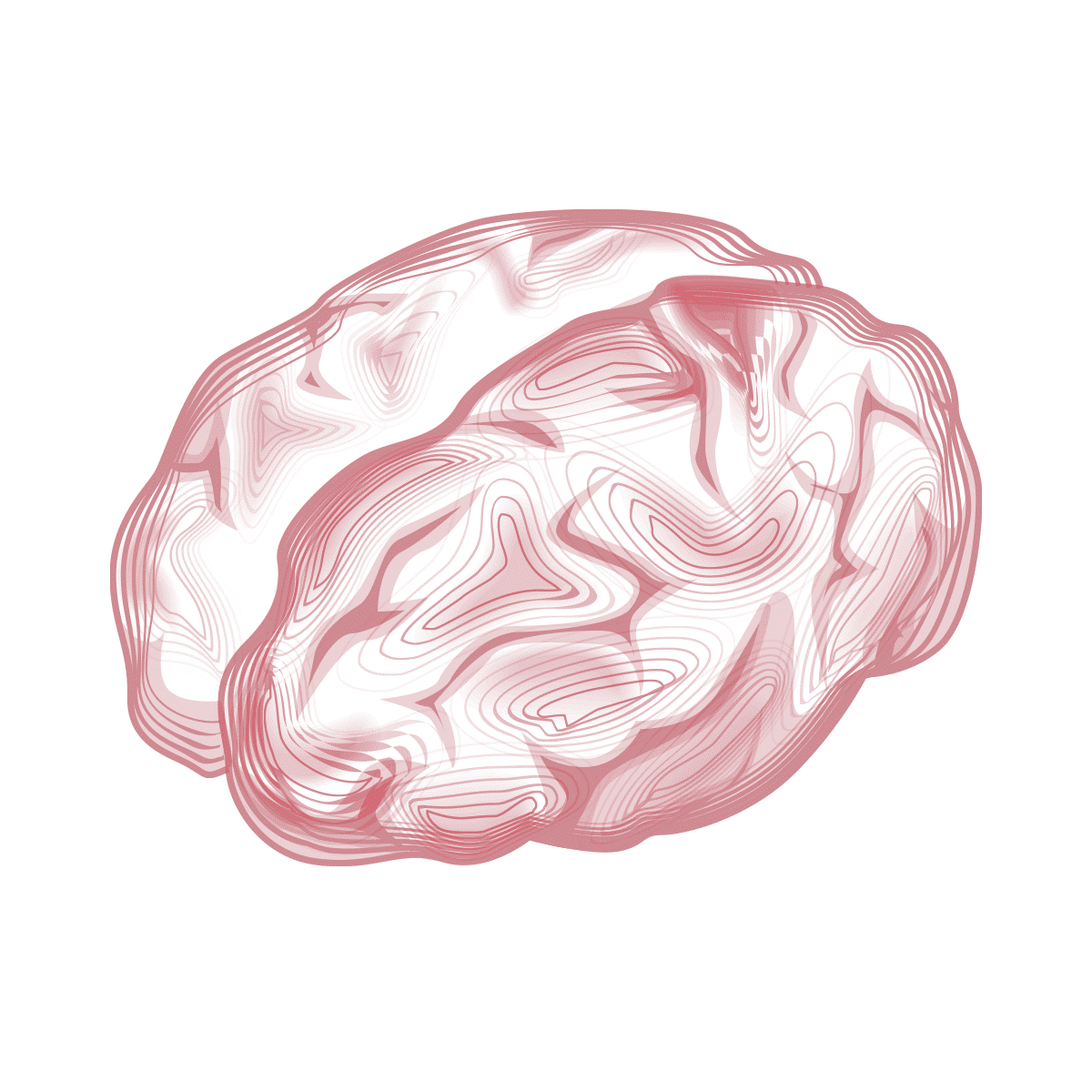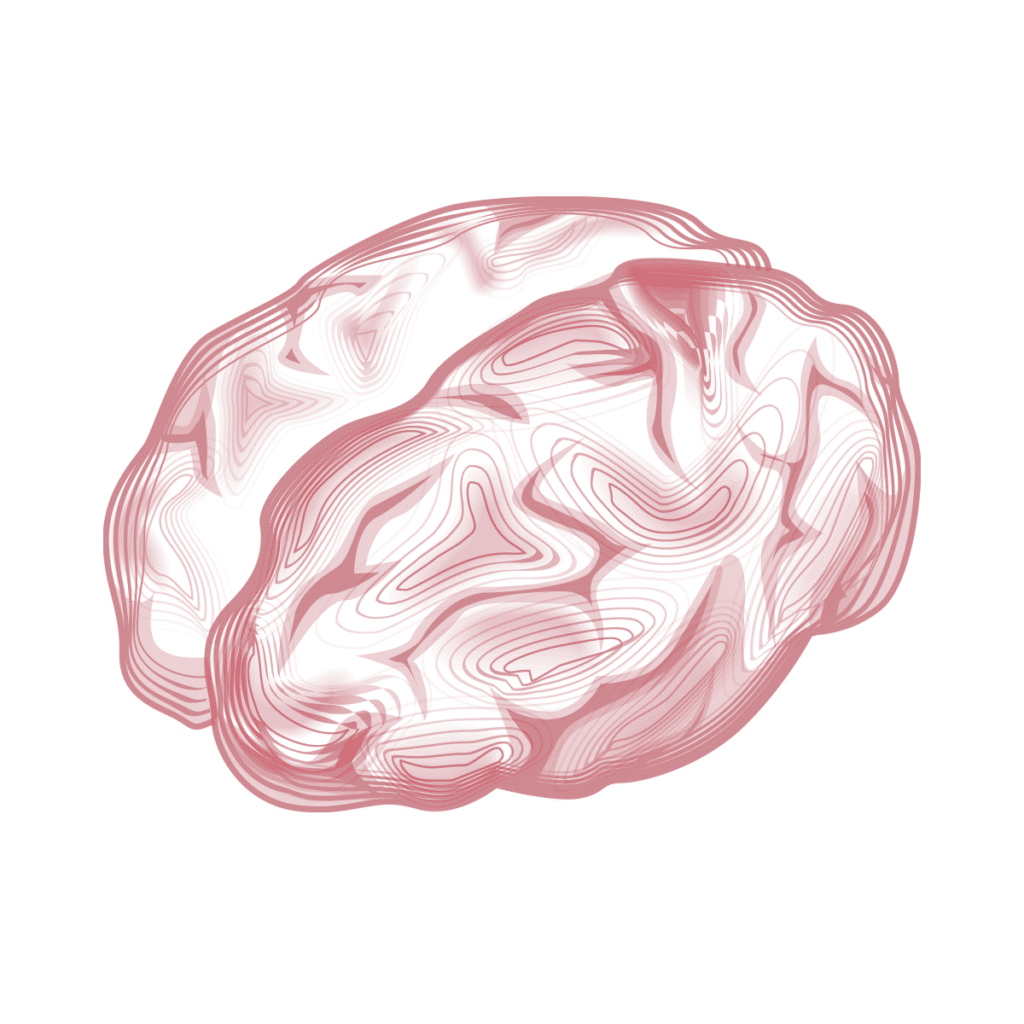 More than just a battery
QuiPower is so much more than just a home battery. The intelligence of QuiPower is unique on the market. The system has its own brain and ensures that you get a safer and cheaper energy supply – completely automated.
QuiPower is an integrated and comprehensive AI system for energy storage that is equipped for the future. Thank to aggregated data from weather forecasts, electricity prices of both today and tomorrow, household consumption patterns and predicted consumption, QuiPower delivers unbeatable benefits. Both for private and commercial property owners.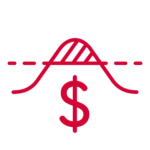 Lower electricity costs
Thanks to the intelligence of QuiPower you will have significantly lower electricity costs.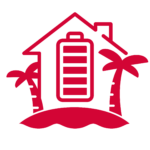 A more reliable energy supply
Use your solar energy even at night, or during a power outage.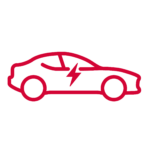 Smarter car charging
QuiPower provides faster, safer and cheaper charging of your electric vehicle.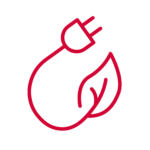 Increased energy comfort
Use electricity when and how you want, without compromises. That is what we call energy comfort.
Who is this for?
QuiPower is flexible, scalable, and suitable for all properties – both private and commercial.
The system quickly learns and adapts to your property's energy consumption and thanks to the complete functionality of QuiPower, you can rest assured that you property has safe energy storage – both today and in the future.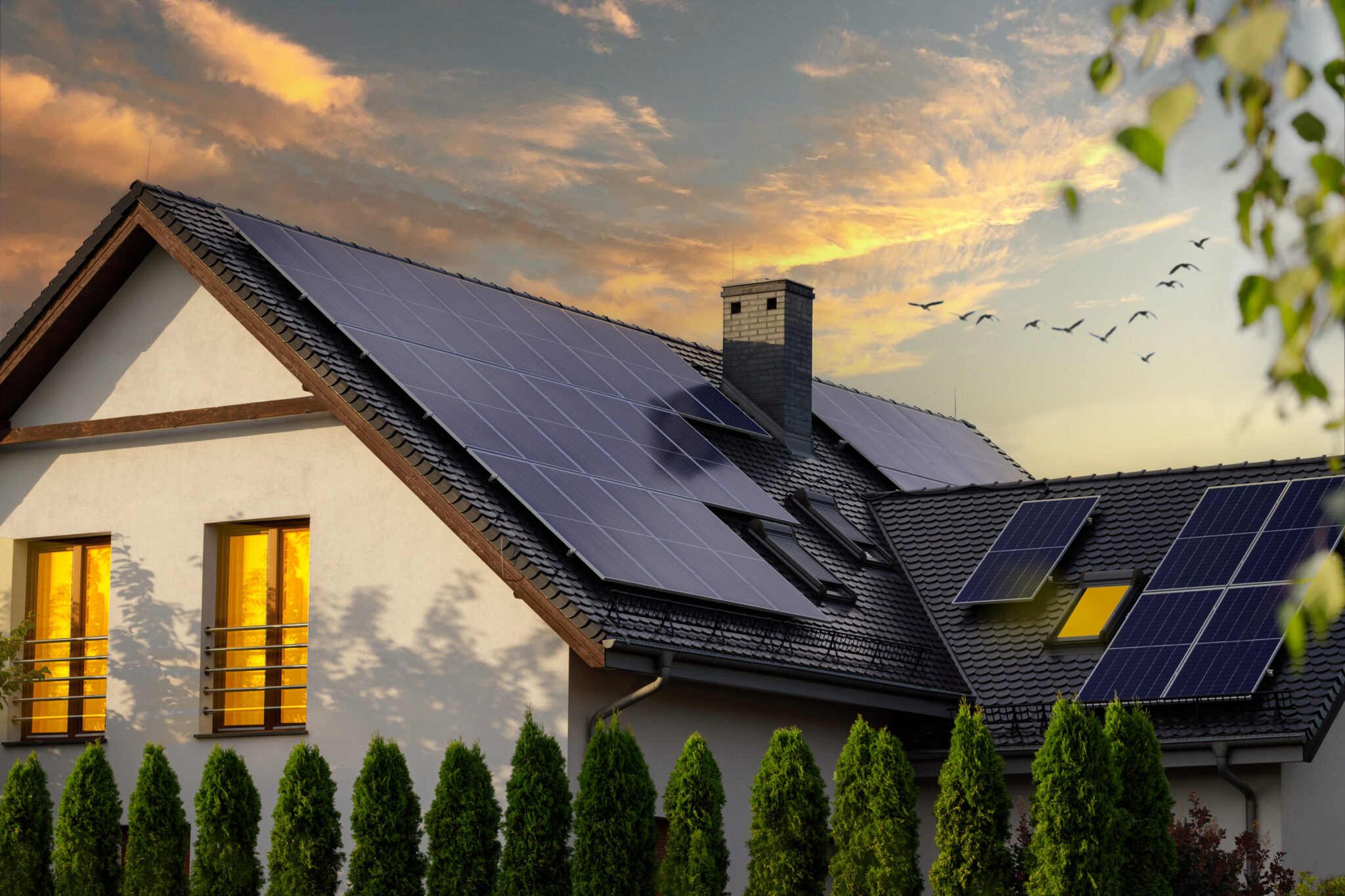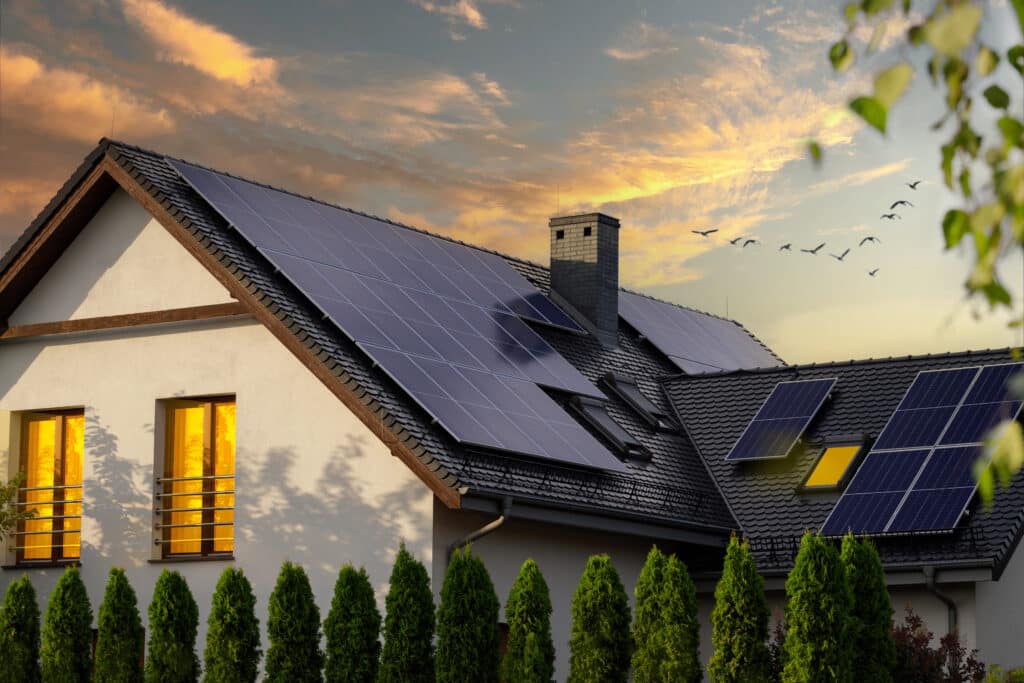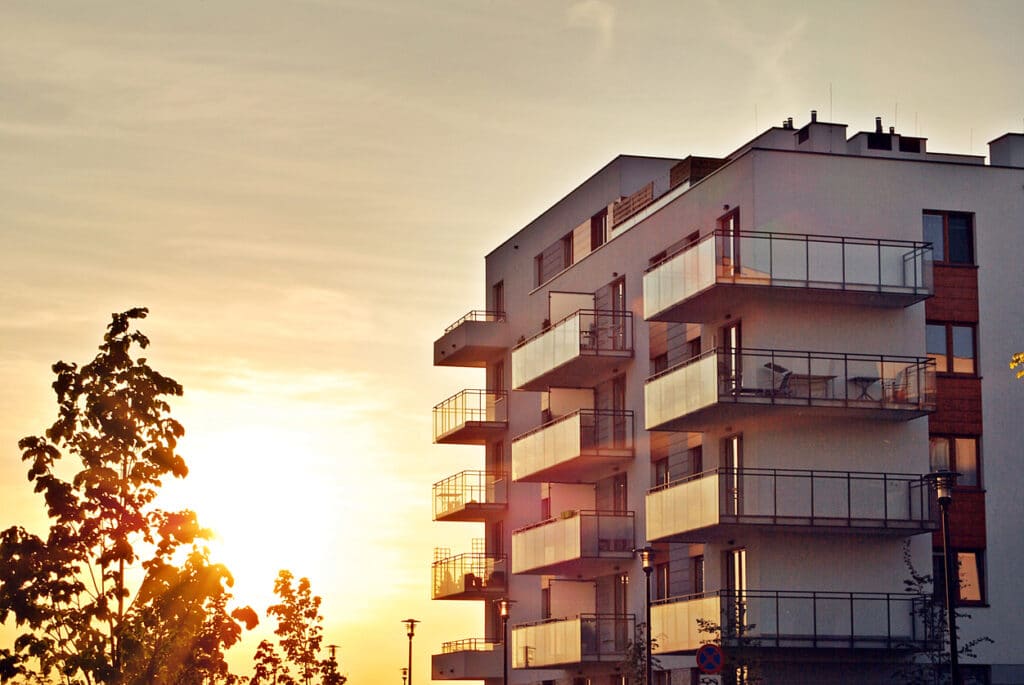 Do you want to know more about the benefits of QuiPower for commercial properties?
Why QuiPower?
Local
QuiPower is a solution from Enequi – Swedish supplier and developer. All our development takes place in Sweden and we provide support both in Swedish and English. Our partners install QuiPower on several markets across Europe – together with solar panels or connecting to existing solar panels.
Patented intelligence
The intelligence of QuiPower is patented and therefore unique. It is by far the most advanced AI solution for energy storage on the market right now.
Independent
QuiPower is completely independent of electricity companies and gives you the freedom to choose the supplier and contract that suits you best. You can change supplier at any time, without affecting the functionality of the system.
Complete solution
With QuiPower, you get a fully integrated solution for smart energy storage, off-grid, EV car charging, energy price optimization and more.
Future-proofed
We choose suppliers that offer the best hardware, and we develop the software ourselves. This allows us to be agile and develop new functionality when the market requires – always with top-class hardware.
Most profitable on the market
QuiPower is the most profitable system on the market today thanks to market-leading components that optimize the use of your solar production.
What makes QuiPower unique
compared to competing products?
This is how much you save
Example:
Investment cost:
214 000 kr
Average annual savings:
40 377 kr
Repayment period:
5,3 years
Example:
Investment cost:
82 125 kr
Average annual savings:
14 665 kr
Repayment period:
5,6 years
How big your savings will be with QuiPower depends on the property's unique conditions, but also on electricity prices, weather and how much storage capacity you want. In the examples, we have calculated the average electricity price: SEK 1.24/kWh (before taxes & fees), incl. tax reduction for green technology for 2 people and incl. an indexed annual increase in electricity prices of 4.2%. The payback period is based on the use and charging of the electric car.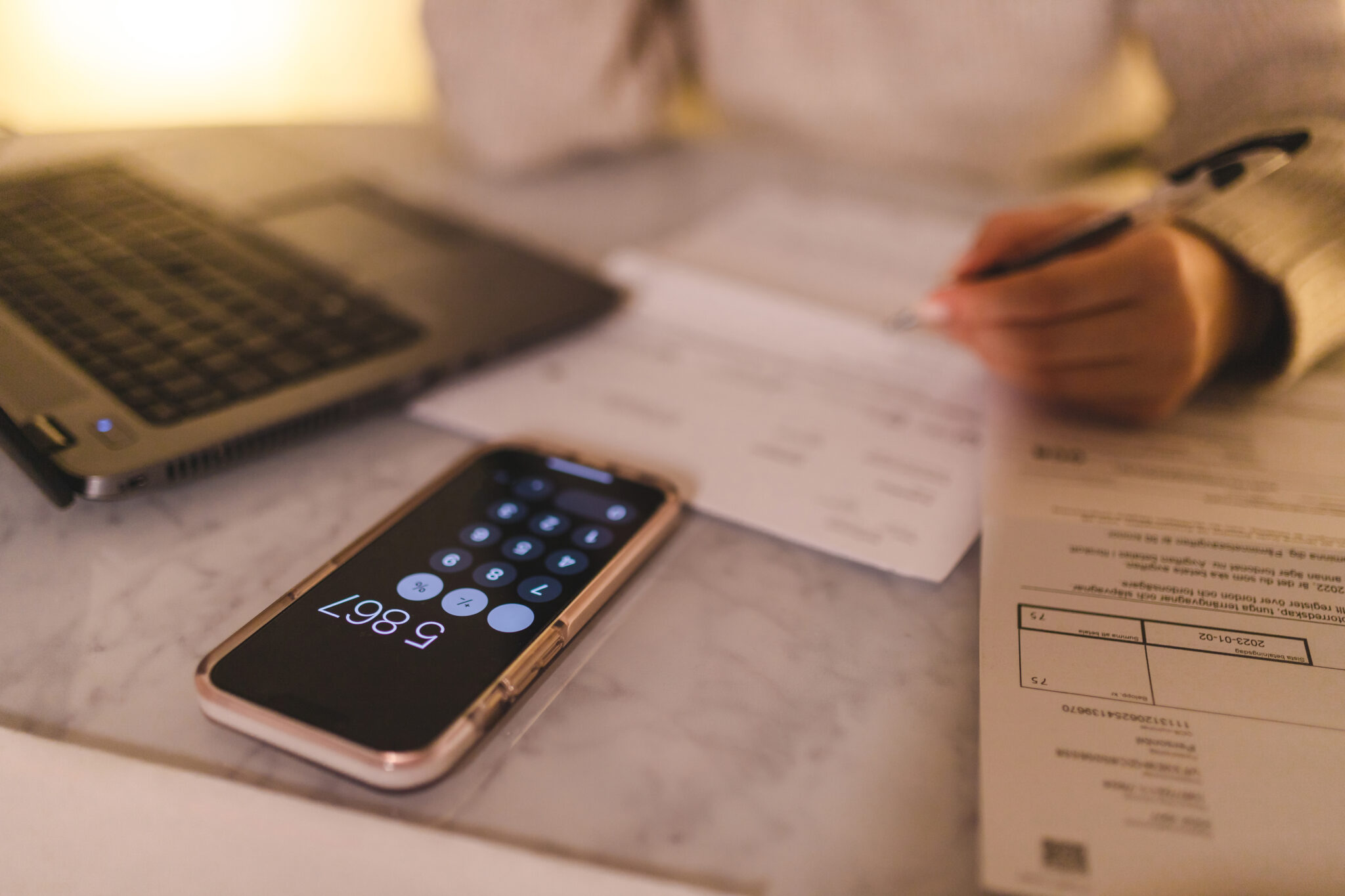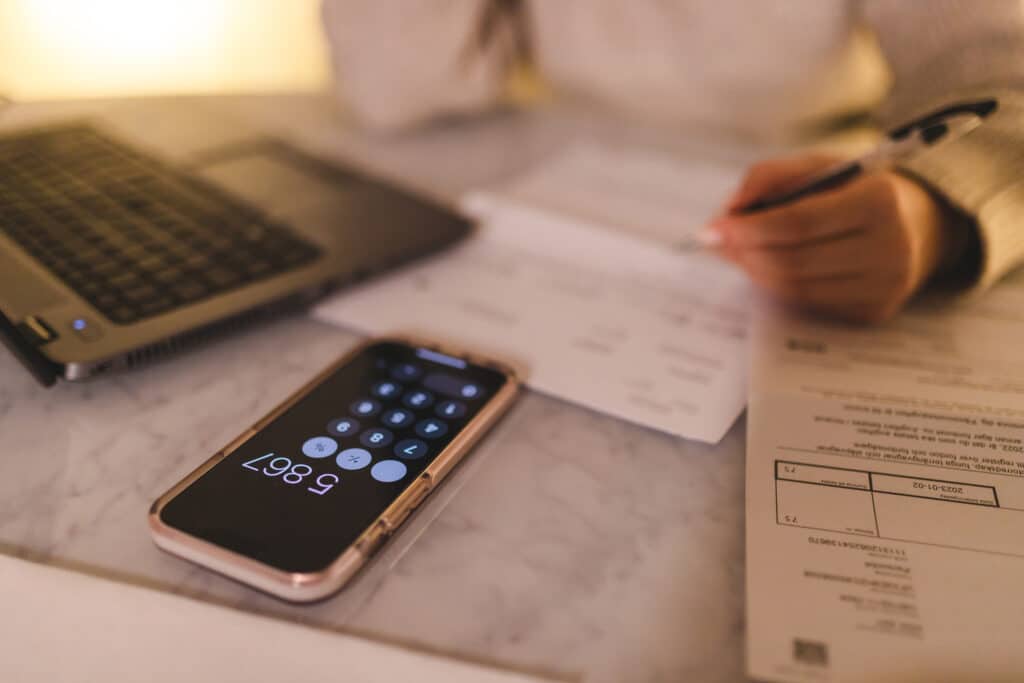 Are you ready to cut electricity costs and increase your energy comfort?
Reach out to us today.
Frequently asked questions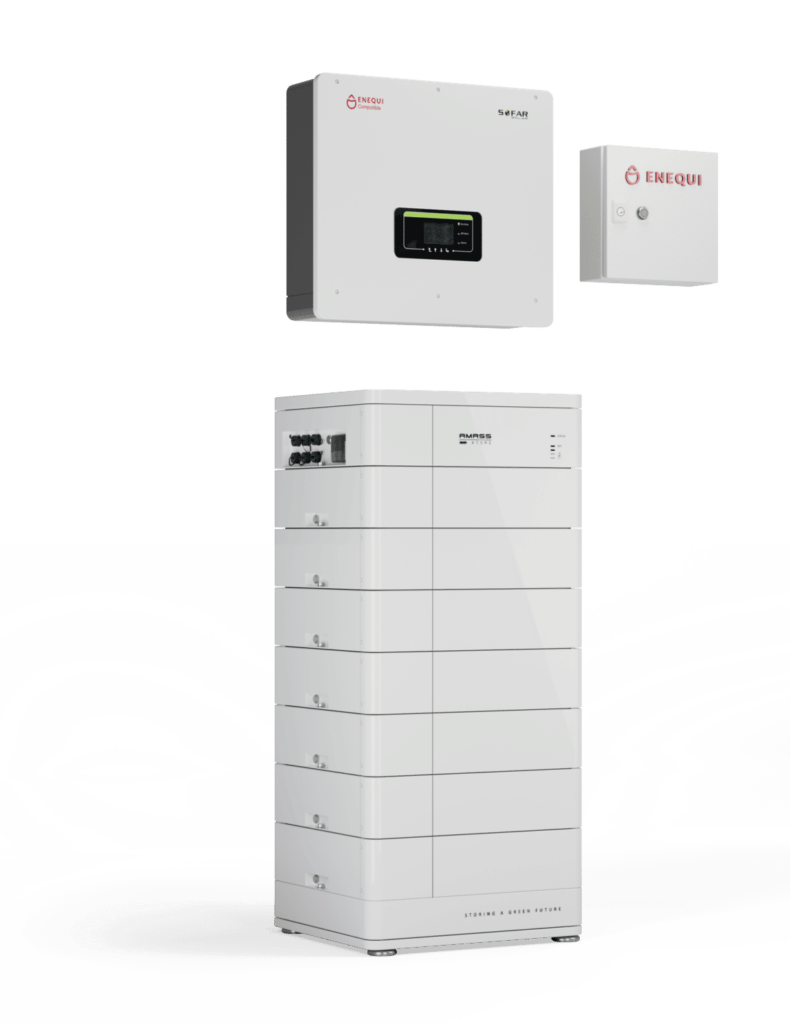 How much does QuiPower cost?
The cost varies depending on the conditions of your property, whether you have existing solar panels or not and how much storage capacity you have in mind. Contact us for a proposal.
How do I buy QuiPower?
Contact us and we will review your property's needs together. Through one of our installers, you will then receive a complete quotation and QuiPower can then be installed in your property.
What are the benefits of intelligent energy storage?
If you have intelligent energy storage – a smart home battery – connected to your solar cells, you will get reduced electricity costs, increased electrical comfort and safer electricity supply. This is thanks to functions such as power peak shaving, electricity price optimization and tariff management.
What does the QuiPower system consist of?
QuiPower is a complete system for intelligent energy storage and consists of a smart control (BMS), a hybrid inverter and a battery.