QuiPower Inverter – HYD KTL-3PH is a 3-phase hybrid inverter. The hybrid inverter can, unlike a conventional string inverter, manage the production from both a photovoltaic system and an energy storage (battery). The objective of the inverter is to convert the direct current produced by the photovoltaic system or taken from the energy storage, into the alternating current used in the property.

In buildings, there is often an imbalance in the consumption of electricity – which is scattered into three different phases. This means that some phases are more heavily loaded than others. By intelligent phase balancing, QuiPower Inverter ensures that the production from the photovoltaic system (or energy storage) is balanced so that the right amount of energy is distributed to the different phases. This enables
optimized use of the energy produced and stored and reduces the need for purchased electricity.

With a QuiPower Inverter, the user can upgrade at any time to a complete QuiPower system including energy storage and intelligent energy management. QuiPower Inverter – HYD KTL-3PH is manufactured by SofarSolar.
The QuiPower-plattform intelligence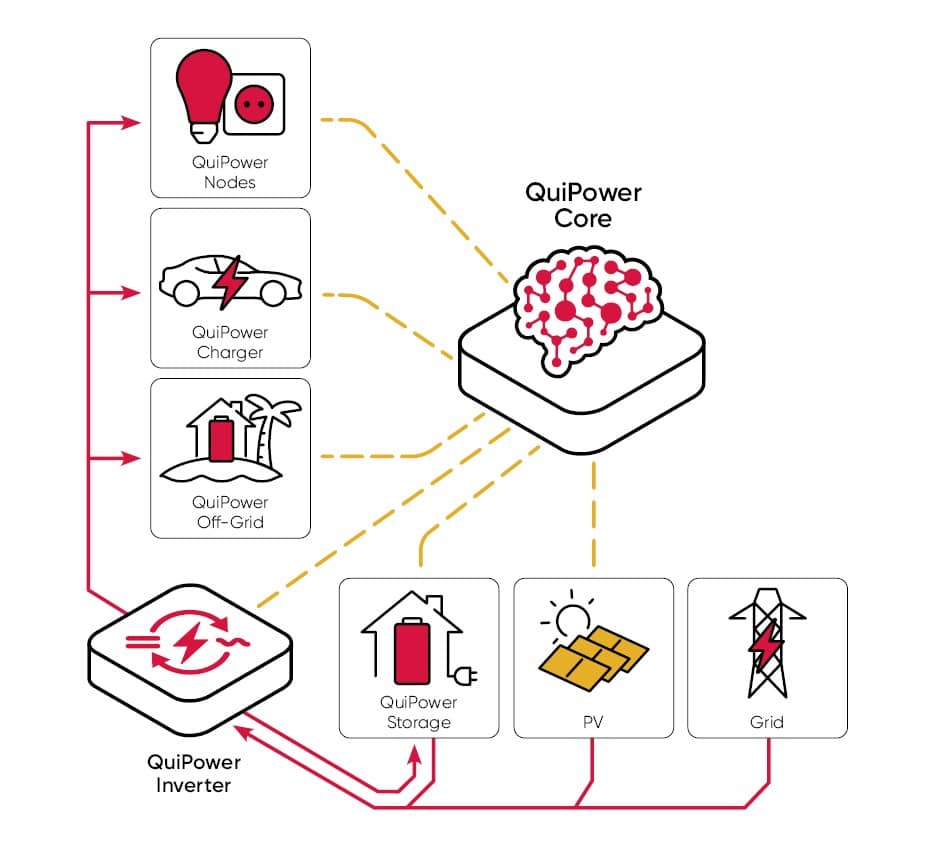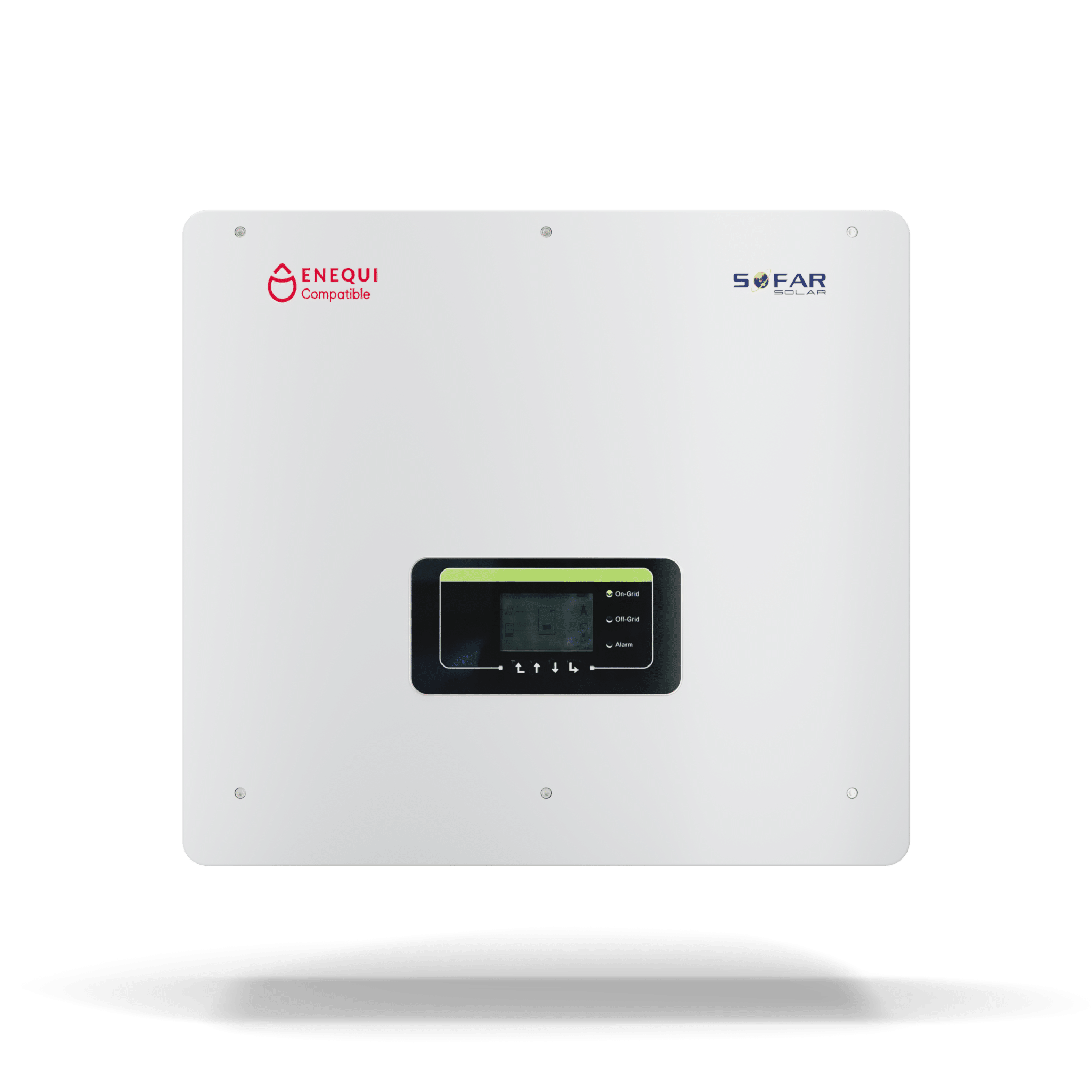 Key Features
Phase balancing of solar & stored energy
Energy meter included
Prepared for QuiPower
Prepared for Off-Grid – Backup Power
Prepared for QuiPower Storage – Energy Storage